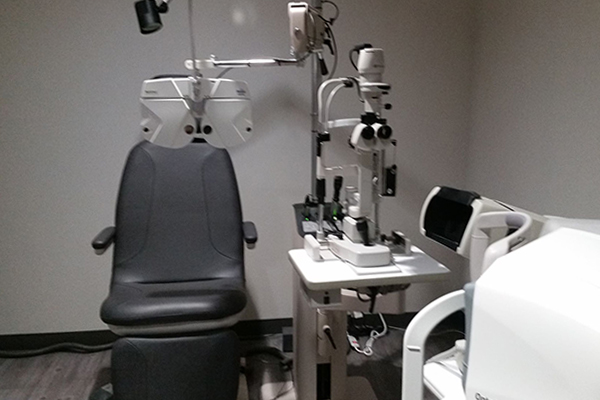 Comprehensive Eye Exams
. . . Are more than just correcting blurry vision.
At Gold Circle Optical, we strive to provide comprehensive, primary eye care for the whole family. Thorough eye exams are an important part of maintaining your overall health. Often, eye and vision problems do not have obvious signs or symptoms, but are easily diagnosed by a licensed optometrist. Serious health issues like diabetes and hypertension can be detected through a comprehensive eye exam. Eye problems can also be revealed like glaucoma, cataracts or macular degeneration.
Regular vision testing and evaluations ensure that you always have the clearest vision possible. The results of these tests are portrayed as a fraction, with 20/20 being the standard for normal distance and reading vision.
We are proud to offer our patients brand new state-of-the-art equipment including a digital refraction system, an optical coherence tomographer (OCT), a visual field perimeter and a retinal camera. The American Optometric Association recommends yearly or bi-yearly eye exams depending on whether you are at risk or not.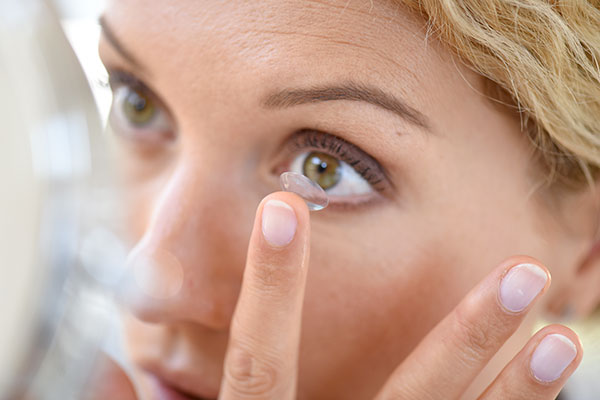 Contact Lens Exams
Dr. Aimee Miller can recommend the best contact lenses based on your eye examination, contact lens fitting and review of your visual needs.
We fit both soft lenses and gas permeable lenses. Within the soft lens category many options exist; such as the material, silicone versus hydrogel and the fitting modality, daily disposable versus monthly. Both soft and gas permeable lenses can correct all types of refractive errors, including presbyopia.
It is important to have annual contact lens exams after the initial exam to check on your eyes and ensure that contact lenses remain effective for your eyes in terms of clarity of vision, comfort and health of your cornea.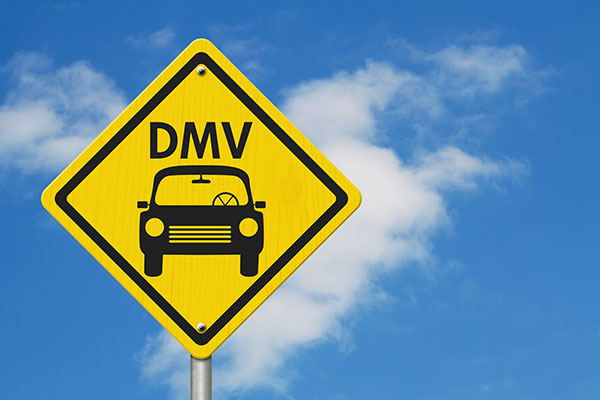 DMV Eye Exams
We are able to assist you with the vision verification for your DMV license. We are authorized DMV providers and can submit your results electronically.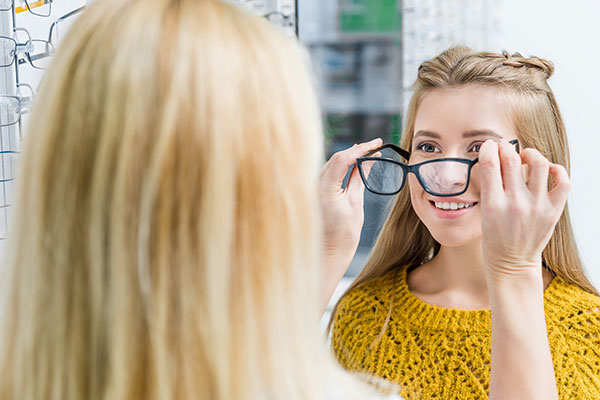 Frames and Lenses
Eyewear shopping should be an experience, not a chore. When you arrive at Gold Circle Optical, we want you to feel welcome. Choosing the right frame to complement your personal style, face shape and prescription is the key to making the best investment in your eyewear. Yes, this can be overwhelming, but we are here to guide you into a frame that will flatter your face and update your look while giving you your best vision. From frames using high quality materials, to lenses with your visual comfort and clarity in the forefront, we will do everything we can to make sure you are seeing and feeling your best in your new glasses and sunglasses from Gold Circle!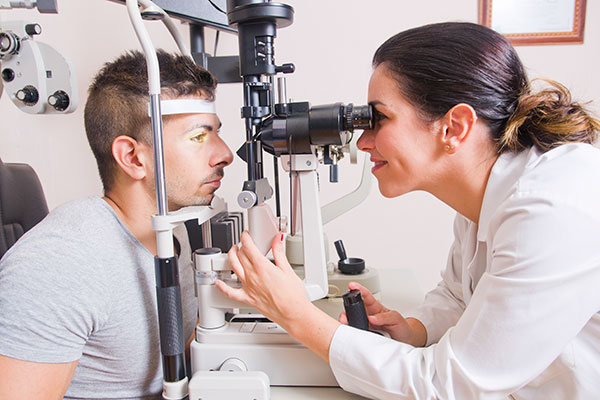 In-House Optical Lab
Once your exam is complete and you have decided on the perfect frame for your unique look and style, we will start the process of designing your lenses. with our advanced edging equipment, we have the opportunity to cut and customize your lenses to the strictest of standards with the quickest turn around time. In some cases you are able to reuse your beloved frame without parting with it.